How a Ninety-Day Wonder Survived the War:
The Story of a Rifle Platoon Leader in the Second Indianhead Division During WWII.
by Major Charles D. Curley, Jr. USA (Ret.)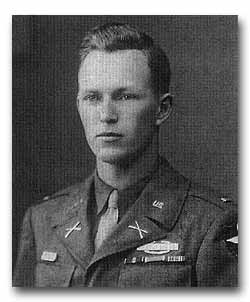 This book chronicles the author's experience as a WWII draftee that received appointment to OCS at Ft Benning, GA in 1943. After his commission as Lieutenant, (A 90 Day Wonder) the first assignment was with the 97th Inf. Div. then in Louisiana. Shortly there after, he shipped overseas, and attached to the 2nd Inf. Div. in Wales. He recounts the crossing of the English Channel, then landing on Omaha Beach after D-day, seeing the carnage of war. His next assignment was with the 38th Regt. as 1st platoon leader of E Co. replacing its former wounded officer. From this point forward, he details the intense training with tanks used to breach hedge rows in France. His documentation on the attacks on Hill 192 in Normandy are vividly written. His platoon's encounters German paratroopers defending the hill are incredible [sic]. The fight continues through Normandy, then Brittany, and Brest, France. His platoon gains valuable combat experience, and is counted on for more difficult tasks. The author and his men take part in breaking the "little known Parisian Black Market," a gang of thieves, robbing train shipments of goods to allied forces. Later his platoon moves back into the thick of fighting, in the Schnee-Eifel. The men of E Co. were in the maelstrom of the German attack, known as the Battle of the Bulge. Historian will likely say, "The 2nd Inf. Div. was vital in thwarting the German march to Liege." E Co. moved rapidly across the Rhine river, then through Germany. Many interesting stories are related to command decisions, of which the author had part in, because of his position out front. As the story climaxes, with the author and his men in Pilsen, Czechoslovakia, where they met our Russian allies. Finally the trip home. It is hoped these details will enlighten some little known facts for following historians.
ALL COPIES WILL BE AUTOGRAPHED! Copies of Maj. Curley's book can be ordered directly from the author.
Send $16.95 plus $2.50 for shipping to Charles D. Curley, Jr., 3906 Hanover Ave, Richmond, VA 23221-1919. VA residents add 4.5% tax.