Kunstwerken
An der Hauptkampflinie
(Artwork from the
Frontline of Battle)
An der Hauptkampflinie is a series of illustrations that depicts war where it is fought. Special orders and requests for custom art work are welcome. All illustartions are ink on off-white acid-free archival paper (90 lbs) 8.5" x 11," signed, numbered, and are suitable for framing.  Each illustration is $15.00 plus $5.00 shipping and handling.
Featuring the art of Chris Ruff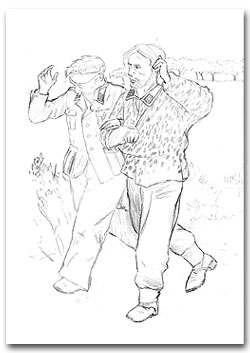 SS POWs
by Chris Ruff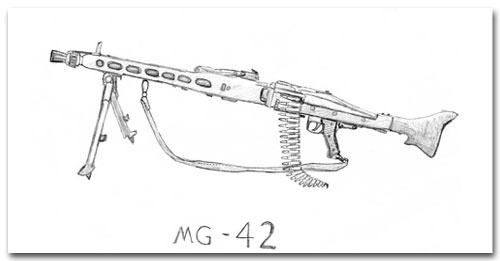 MG42
by Chris Ruff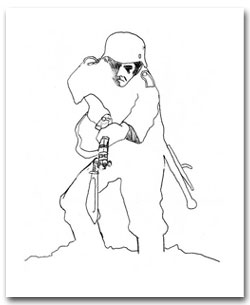 Charging Bayonet
by Chris Ruff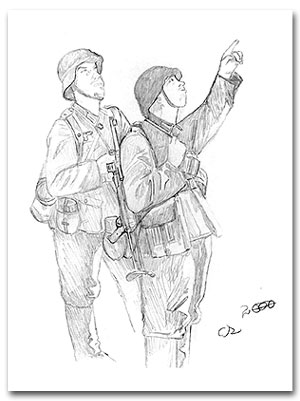 Wehrmacht Soldiers
by Chris Ruff 2000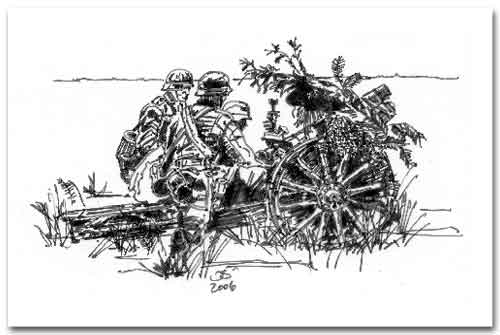 leichte IG (Infantriegeschütz) Wolcho Front
by Dieter Stenger 2006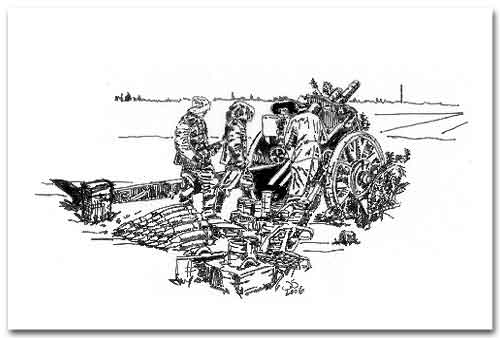 10,5cm Feldhaubitze Wolcho Front
by Dieter Stenger 2006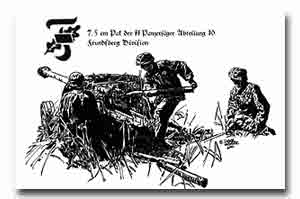 Panzerjäger-Regiment 10
Die Frundsberg Division
by Dieter Stenger 2001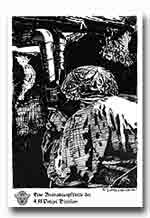 Beobachtungsstelle in Rußland
4.SS-Polizei-Panzer-Grenadier-Division
by Dieter Stenger 2001