Ritterkreuzträger der deutschen Streitkräfte 1939-1945
Knight's Cross Recipients of the
German Armed Forces 1939-1945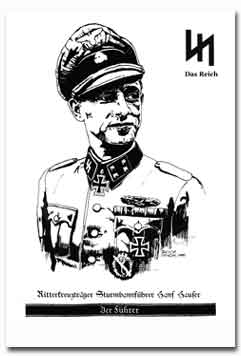 The individual profiles of Knight's Cross recipients serve to highlight the achievements of men who faced their opponents under the most challenging circumstances. See a complete listing of other recipients here.
Note: If your browser does not support pop-up windows, click here for a list of Knight's Cross Recipients.
All illustrations are 8.5" x 11" finished on heavy 110 lbs white paper, unless otherwise specified. Mattboard and frames not included. Each illustration is accompanied by a description of the circumstances under which the award was won, unless otherwise stated. Each illustration is $15.00.
Additional note: Where specified, 20 autographed limited edition prints are available on special 90 lbs acid-free archival paper. Autographed illustrations are $25.00.
All inquiries should be sent to stengerhistorica@gmail.com