Baron Major Philipp Freiherr von Boeselager
Träger des Ritterkreuz des Eiserne Kreuze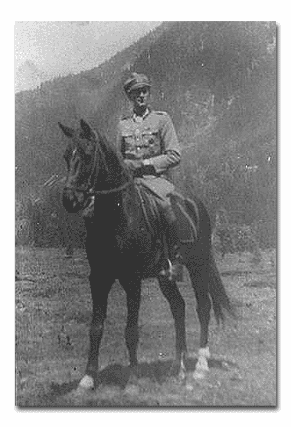 Baron Philipp Freiherr von Boeselager is one of the last surviving individuals who was involved in the failed coup against Hitler on 20 July 1944.  As a major, von Boeselager commanded the I Battalion, 31. Reiterregiment, 3, Kavalrie Brigade.  Under the command of his brother, Lieutenant-Colonel Georg, Baron von Boeselager, Kdr. 3. Kav. Bdg., Philipp was directed to assemble 1200 men (6 squadrons), and move them to the airfield in German-occupied Poland.  They were to arrive at the Tempelhof airfield in Berlin once Hitler was assassinated to help in the insurrection.  On 15 July, Major Boeselager moved his troops to Brest where they arrived in the afternoon of 20 July.   Ready to be transported to the airfield in trucks, they never received the call.   After the uprising had failed, they returned to the front...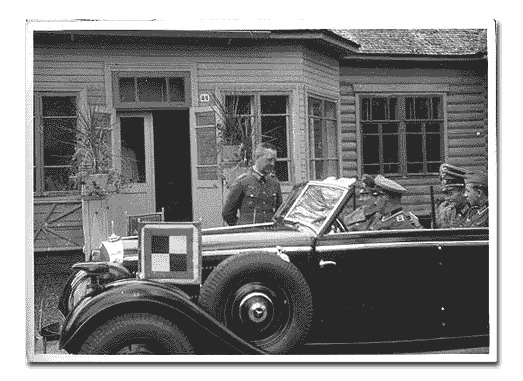 Photo: Courtesy of Boeselager.
Boeselager seated in back middle, on the Eastern Front with General von Kluge.
Copyright protected with Philipp Freiherr von Boeslager.
Copyright Stenger Historica 2002